Sterling Correctional Facility (SCF) is located in the northeast corner of Colorado, approximately 120 miles northeast of Denver. The facility covers 100 acres of the 765-acre site. The interior perimeter covers 80 acres. The facility officially opened in June of 1999.
SCF's capacity is 2,488. The custody levels include Minimum, Minimum-Restricted, Medium, Close (general population) and Close (Management Control Comprehensive – MCC).
Warden Jeff Long 
Switchboard - 970-521-5010
Mailing address:
P.O. Box 6000
Sterling, CO 80751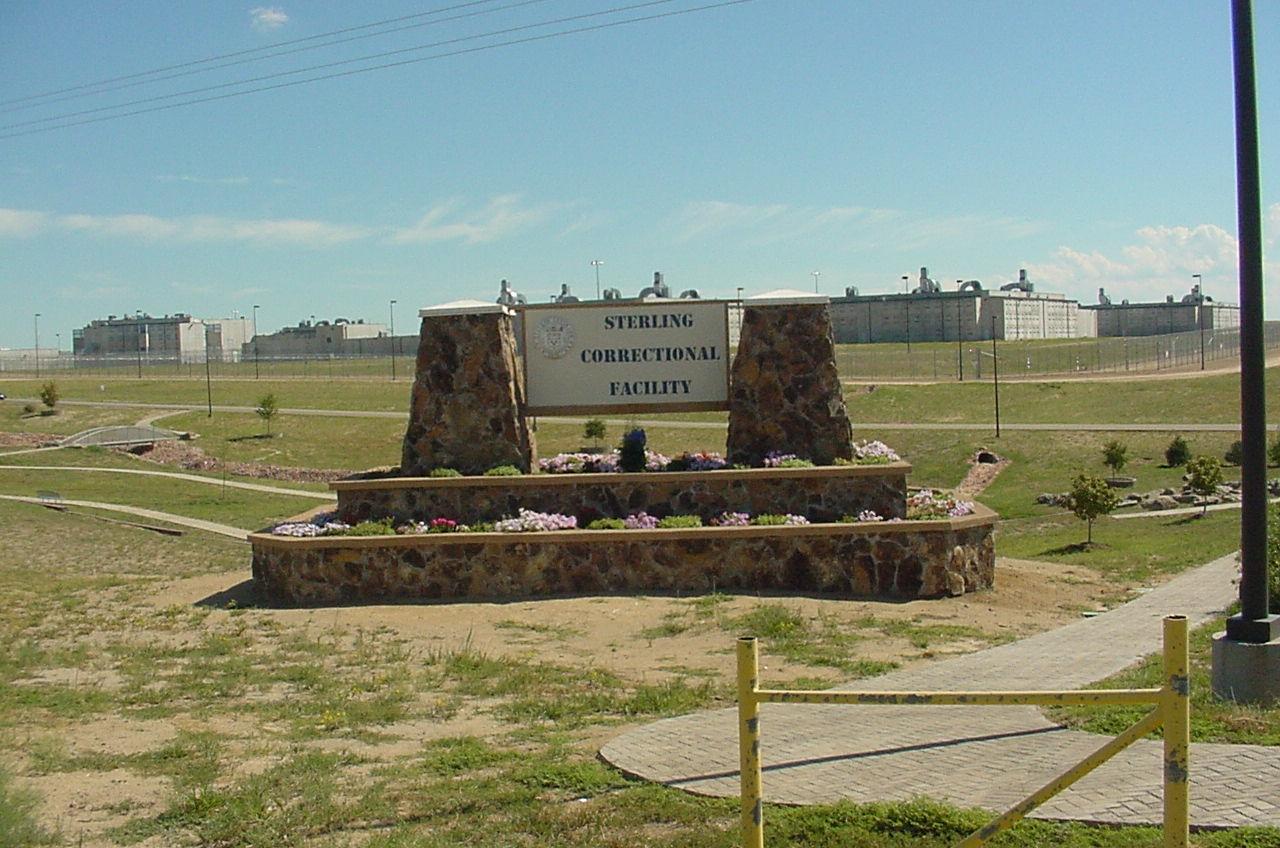 Visiting Days and Hours

Units 1-4: Visiting is on Fridays, Saturdays and Sundays. Friday hours are from 9:30 AM – 2:30 PM. Saturday and Sunday hours are from 9:30 AM – 3:00 PM. Offenders classified as Close Custody in LU 4 are limited to two visits per weekend.

Units 21-36: Visiting is on Fridays, Saturdays and Sundays. Friday hours are from 8:30 AM – 3:00 PM. Saturday and Sunday hours are from 8:30 AM – 2:00 PM.

Note: Visitors may visit on both Friday and Saturday or Friday and Sunday. No Saturday and Sunday visits will be allowed.

Offenders on New Arrival Status are not permitted social visits.

Close Custody Management Control Comprehensive (MCC): Offenders will receive non-contact visits by immediate family members or relatives only. Non-contact visits are on Tuesdays and Thursdays only (9:30 AM or 10:30 AM) after the offender has been at SCF for 30 days. Two appointments are scheduled per start time. Maximum number of visits is one (1) per month for 1.5 hours per visit. The visitor must be an immediate family member or relative, and the visit must be schedule at least 24 hours in advance. 

Visiting Appointments 

All contact visits must be scheduled no later than 9:00 AM on Thursday, and no more than seven days in advance. Visitors may arrange a visit by calling 970-521-8300 during office hours (7:30 AM – 3:45 PM) or e-mailing doc_scf_visiting_staff@state.co.us. If you have not received a confirmation email or phone call by 8:00 AM on the Thursday preceding your visit, please call as soon as possible.

Where/How to submit visiting applications

Visiting Applications can be found HERE

Application must be signed and have a copy of valid photo ID attached. The application and attachments must be current and can be sent via US mail or e-mailed to doc_scf_visiting_staff@state.co.us.  All visitors wishing to be active and approved on a visiting list needs to submit a visiting application prior to their visit.

Who to contact if visiting has been denied

If your application for visiting is denied, you can write a letter to Warden Long; Sterling Correctional Facility; PO Box 6000; Sterling, CO 80751 for reconsideration on an individual basis. Please include the reason for denial and any information you deem important for consideration.