Sterling Correctional Facility (SCF) is located in the northeast corner of Colorado, approximately 120 miles northeast of Denver. The facility covers 100 acres of the 765-acre site. The interior perimeter covers 80 acres. The facility officially opened in June of 1999.
SCF's capacity is 2,488. The custody levels include Minimum, Minimum-Restricted, Medium, Close (general population) and Close (Management Control Comprehensive – MCC).
Warden Terry Jaques 
Switchboard - 970-521-5010
Mailing address:
P.O. Box 6000
Sterling, CO 80751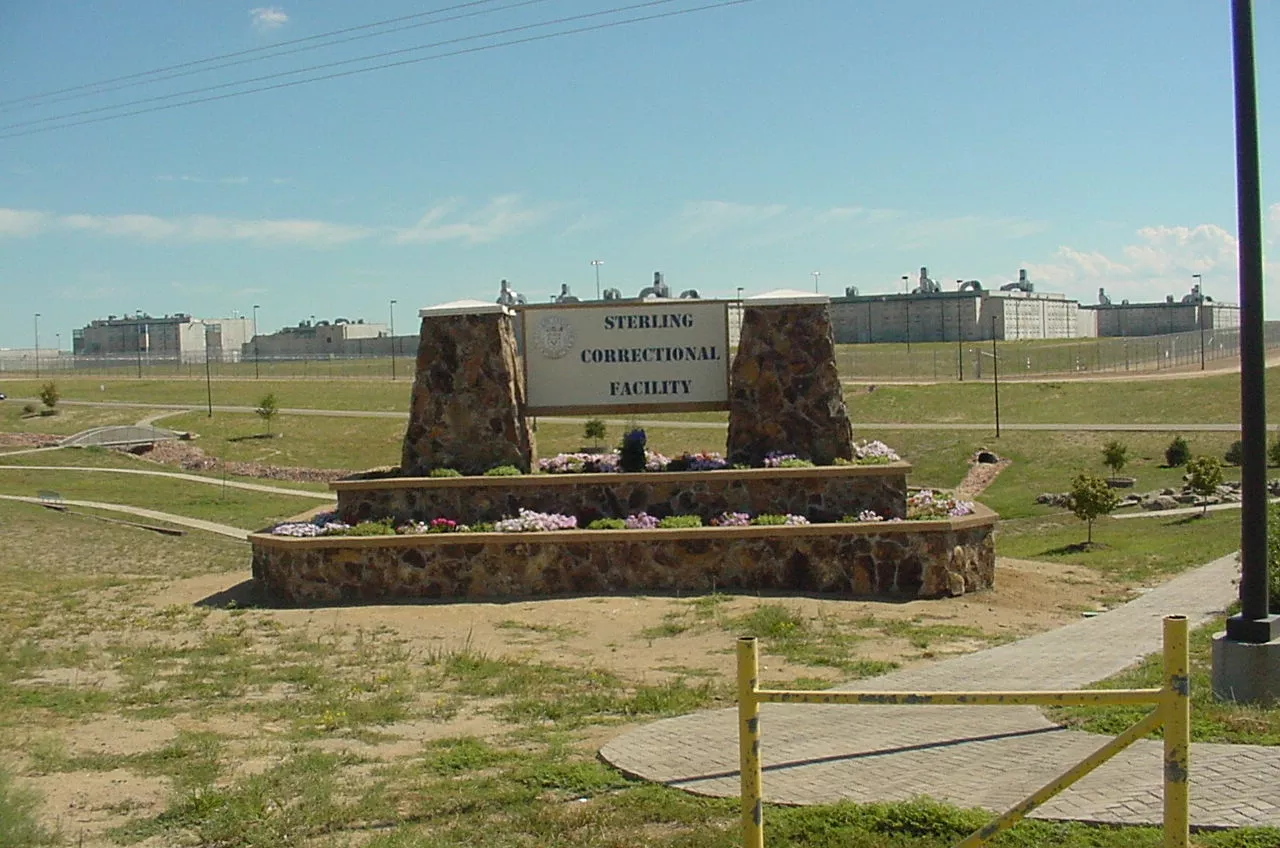 Visiting Days and Hours

SCF Visiting will be utilizing session schedules. Sessions will be 28 days long beginning on Friday and ending on Thursday. Each session will have 4 blocks; a new block will begin every Friday. SCF's 1st session will start on April 1st. 

SCHEDULING

1.      Attention Visitors from different time zones: All scheduling will be on Mountain Standard Time.

2.      Visitors may participate in up to 3 in-person visits per block. 

3.      Scheduling for Friday, Saturday, Sunday may be for a single day, or Friday & Saturday, or Friday & Sunday. Friday, Saturday and Sunday or Saturday and Sunday combinations are not available. 

4.      Visiting requests will be accepted 24 hours a day via email. 

5.      Up to four visitors will be allowed to schedule per day for each offender.

6.      To provide fair access SCF will allow scheduling up 7 days prior to the date of the visit.

7.      To support operations SCF will not accept visiting requests submitted after 8 am the day prior to the visit.

8.      Available Visiting Slots will be filled on a 1st come basis. Once all slots are filled no requests can be considered. Visiting Slots are determined by the Fire Safety Occupancy Load of our visiting rooms.  

COVID 

COVID compliance measures will be adhered to (at a minimum) as posted on the CDOC website and may be adjusted to a higher level at SCF as appropriate. If you require clarification regarding the session concept, please contact: 

Norman MacIntosh at 970-521-8401. 

To see visiting calendar click HERE

 

NEW OPPORTUNITY!

Weekend outside vendor food delivery

SCF is now allowing visitors to purchase food from selected outside vendors to enjoy with their loved ones on either Saturdays or Sundays. Click HERE for information on the vendor(s). 

Visiting Appointments 

All contact visits must be scheduled no later than 8:00 AM the previous day, and no more than seven days in advance. Visitors may arrange a visit by emailing  doc_scf_visiting_staff@state.co.us. If you have not received a confirmation email or phone call by 12:00 PM on the day preceding your visit, please call 970-521-8300 (7:30 AM - 5:45 PM) or send an email to the address above as soon as possible.

Where/How to submit visiting applications

Visiting Applications can be found HERE

Application must be signed and have a copy of valid photo ID attached. The application and attachments must be current and can be sent via US mail or e-mailed to doc_scf_visiting_staff@state.co.us.  All visitors wishing to be active and approved on a visiting list needs to submit a visiting application prior to their visit.

Who to contact if visiting has been denied

If your application for visiting is denied, you can write a letter to Warden Long; Sterling Correctional Facility; PO Box 6000; Sterling, CO 80751 for reconsideration on an individual basis. Please include the reason for denial and any information you deem important for consideration.