The main campus of the Youthful Offender System (YOS) is located on the grounds of the Mental Health Institute of Pueblo.  The IDO building, which includes Intake and Diagnostics, and the Orientation Training Phase, is located at the La Vista Correctional Facility.
The Youthful Offender System (YOS) was established as a result of legislation enacted in the 1993 Special Session of the Colorado Legislature.  YOS is a Colorado Department of Correction's facility designed as a comprehensive model that delivers habilitation programs and services that prepare individuals for successful re-entry while providing for public safety.  The Youthful Offender System delivers a four-part continuum of services:  Orientation and Training Phase (OTP), Phase I (institutional); Phase II (pre-release); and Phase III (community supervision) all of which are administered by the Division of Prisons. YOS houses both male and females as juveniles and young adults ranging from 14 to 19 years of age and is limited to two hundred fifty-six beds.

The Youthful Offender System holds a unique and distinct place in the State's correctional system.
Warden Tom Werlich
Switchboard: 719-544-4800
Address: 
1300 West 13tth Street 
Pueblo, CO. 81003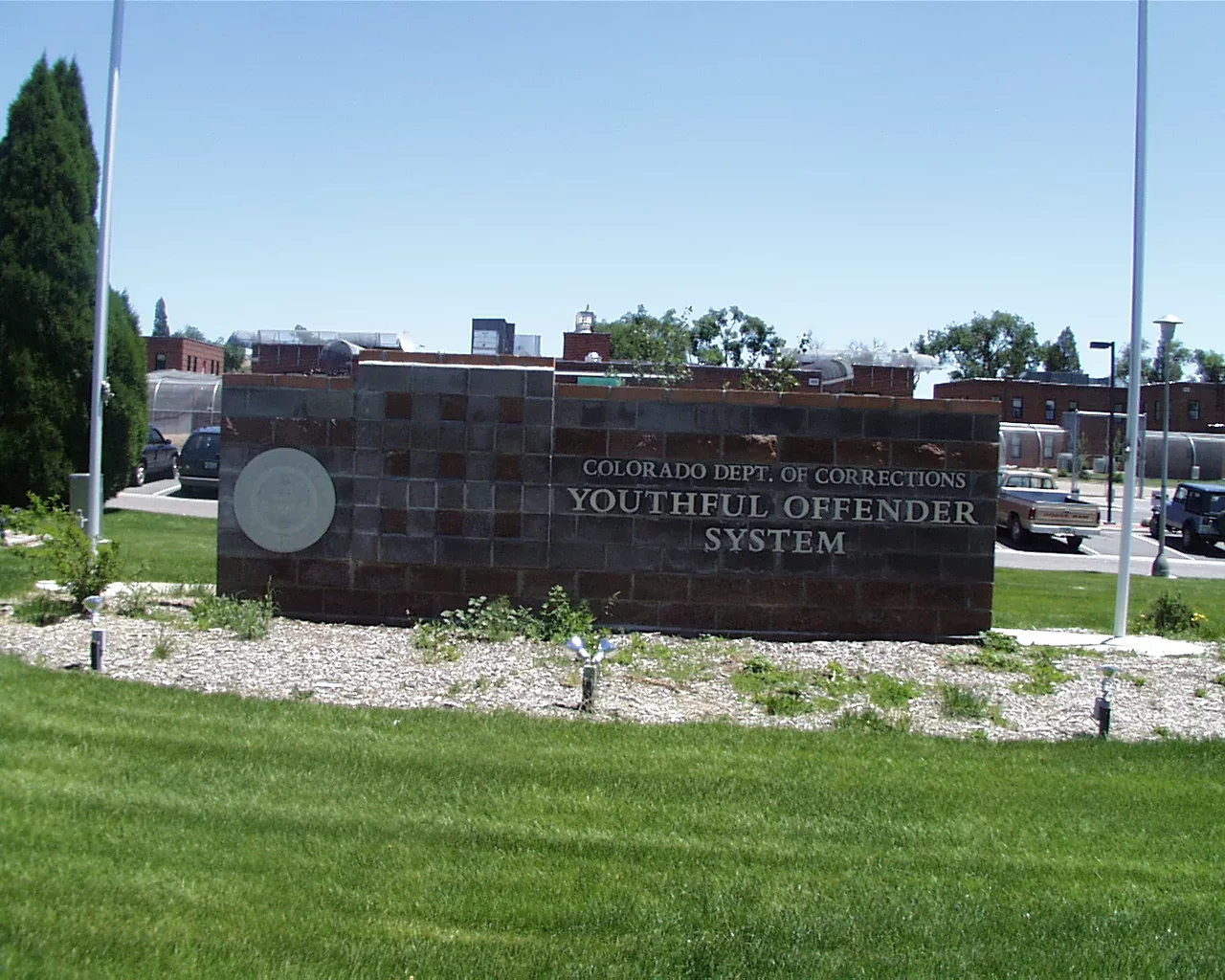 Visiting Days and Hours

Visiting Schedule:

Friday / Saturday / Sunday: 
8:30a.m. –11:30 a.m. & 12:00p.m. – 3:00 p.m.

Visitors will be processed into the facility between 8:15 a.m. and 11:00 a.m. for the morning session and between 11:45 a.m. and 2:30 p.m. for the afternoon session.

Visiting Appointments

Appointments for visiting are required and may be arranged by calling (719) 583-5714 between the hours of 8:30 a.m. and 4:30 p.m., Thursday through Monday, at least one week (7 days) prior to the requested visitation date, but no more than two weeks (14 days) in advance. Inmate name, DOC number, Visitor name and date of birth and relationship are required when scheduling visits. 

Appointments may also be arranged by email sent to DOC_YOS_VISITING@state.co.us will be processed between the hours of 8:30 a.m. and 4:30 p.m., Thursday through Monday.  E-mails received after 4:30 p.m. Monday-Wednesday will be processed on the following Thursday day. E-mails will be processed in the order they are received. A reply confirmation email will be sent once the visit has been approved or denied. Visitors that schedule appointments are given a confirmation number. Visits will not be scheduled via voicemail. 

Where/How to submit visiting applications

Visiting Applications can be found HERE

Return the completed, signed application to: DOC_YOS_VISITING@state.co.us 

Who to contact if visiting has been denied

If a requested individual is denied visiting in the normal process, such decisions may be appealed to the administrative head. 

Requests can be mailed to the YOS Warden's Office, 1300 West 13th Street, Pueblo, CO, 81003