The Bent County Correctional Facility (BCCF) located 85 miles east of Pueblo, was built by Bent County and opened in 1993 as the first private correctional facility in the State of Colorado. CoreCivic purchased the facility from the county in October 1996 and currently owns and operates the facility. BCCF is a level III facility with an operational capacity of 1,388. Primarily, a medium custody level facility CCCF offers programs focused on basic education, vocational, mental health, substance abuse, and reentry programs.

Warden Virgil Ensey
Switchboard: 719-456-2610 
Address:
11560 Road FF75
Las Animas, CO. 81054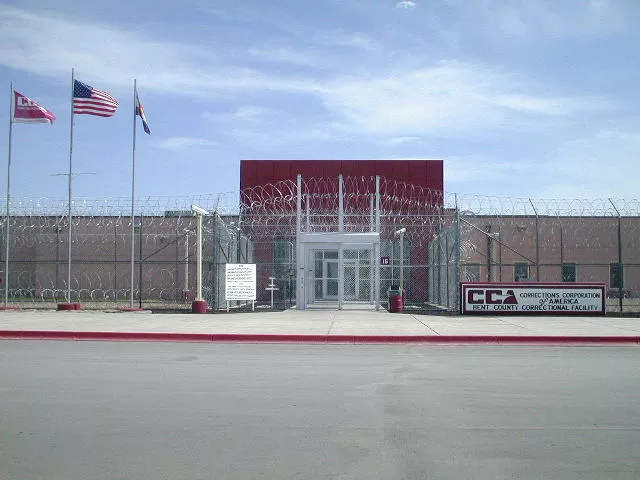 Visiting Days and Hours

Visiting days are Friday, Saturday, and Sunday from 10:00 am to 3:50 pm. Holidays are no exceptions.  Begin processing visitors in at 9:30 am and stop processing at 10:45 am, and will resume processing at  12:00 pm. Visitors will not be allowed back into the facility once they leave. Visitors arriving on or after  3:00 pm will not be allowed to visit that day. 

Visitors may visit during the times and days referenced above. In the event that we have more visitors  than space allows, visits may be cut short on a "first-in, first-out" basis. Exceptions may be made for  visitors from out-of-state.

Visiting Appointments 

You may also schedule a visit by email at bccfvisiting@corecivic.com.  In-state visitors may not schedule a visit more than 14 days in advance.  Please provide first and last name and date of birth of each individual requesting to schedule a visit and the days requested to visit, and the first and last name and the DOC# of the inmate you are requesting to visit.  A phone number will be required to return a phone call for approval or denial of the visit request. Please do not leave more than one voicemail or email per visit request.

Where/How to submit visiting applications

Visiting Applications can be found HERE

Visiting Application may be mailed to:

Attention: Private Prison Monitoring Unit

Colorado Department of Corrections Headquarters

1250 Academy Park Loop

Colorado Springs, CO 80910

Or emailed to Doc_PPMU_Visiting@state.co.us

Questions regarding applying for visitation: Doc_PPMU_Visiting@state.co.us 

Questions regarding visiting rules: 719-456-2610, ext. 0 (BCCF)

On average it will take approximately 45 days for the approval process.

Who to contact if visiting has been denied

Contact the facility operator for answers to questions concerning visitation rules. Phone: 719-456-2610.  Address: 11560 County Road FF75, Las Animas, CO 81054.